The Honduras Water Project is a service-learning field course in development that happens for 3 weeks each May. The course involves pre-trip classes, reading journals, a group project, as well as an overnight retreat.The Honduras Water Project provides an opportunity for students to apply their knowledge by helping bring running water to impoverished people in Honduras. Students receive credit in the Social Science program at King's for their involvement. The Project is also a great opportunity for students to get exposure to another culture and gain field experience in the application of development principles and practices.
The King's University has been partnered with World Renew (formerly CRWRC) the Northern Alberta Diaconal Conference, and Diaconia Nacional (Honduras) for over 19 years to make what call The Honduras Water Project possible.
This year we have been invited through World Renew and Diaconía Nacional to send a team to return to the community of Azacualpa, El Triunfo, Choluteca to complete the project that was began this past May 2014.  Azacualpa, specifically in the neighbourhood called Quebrada Honda (Deep Creek), already has a drilled well with the capacity of 60 gallons per minute.  This source should satisfy the water needs of 42 families, which includes nearly 250 individuals, as well as the local elementary school.  The families of Quebrada Honda toil daily to haul water from the well to their homes.  Many hours are dedicated to this essential task each and every day.  It is the children that suffer the most as they are often the ones in charge of this household chore.   The extent of this project network is about 4 km.
For most of us in Canada, taking a drink of clean, safe water is just a matter of walking to the tap in our home or workplace, and doing just that – having a nice cool drink. For many people in developing countries, however, that is just a dream or simply not possible. Their water source may be contaminated, or it may be quite a distance away from their village and needs to be carried home.
For the past 20 years, teams of students from the King's University have traveled to remote villages in Honduras, to assist people in obtaining safe, clean drinking water and to learn the principles and practices of sustainable community development. We do this by building a simple, effective low-maintenance gravity water system. Most of the team members are young adults who give up a month's wages or more to contribute to an important development project that also builds a relationship between communities in Canada and Honduras. This year, a team of 12 students and myself will travel to a community called Azacualpa in southern Honduras to learn as we work alongside members of the community.
Many organizations and churches contribute financially to provide the materials for the projects; pipes, mortar, sometimes a pump, tools, standpipes, etc.  However, team members need to raise the funds to get to Honduras, and cover the cost of board-and-room and transportation while they are in the country. The teams will be involved in several fund-raisers including car washes, silent auctions, bake sales, local yard clean ups, et cetera. Their pooled funds will be shared equally; each person will need to raise approximately $3,500.
The deadline to apply is December 5, 2014. Download application form by clicking here: HWP 2015 APPLICATION FORM and return it to The Micah Centre at The Kings University as soon as possible.
The 2014 Honduras Water Project team welcomes your support.  Financial contributions donations are tax-deductible. Cheques should be made payable to NADC/World Renew Honduras Water Project, and sent to The Micah Centre at The King's University, 9125 – 50 Street, Edmonton, AB, T6B 2H3.
If you have any questions please feel free to contact justine.vandergrift[@]kingsu.ca.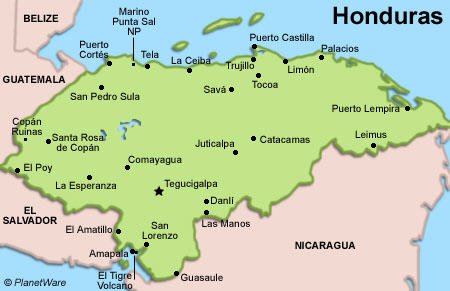 "The Honduras Water Project was an opportunity to develop cross-cultural ties of trust and respect so as to restore the broken relationships between Hondurans and the Western world.  We came to serve, to learn and to connect.   As we learned the community's story, we were able to envision the web of unjust events and actions that brought it into the current state of poverty.  We realized the importance of healing and restoration in all forms: for truly it is this which enables people to endure, hope and rediscover purpose in a world that fails them.  Whether breaking ground or breaking bread together with the Hondurans, I was so often struck with my desire to do exactly what I was doing at that moment: to serve and share in the lives of developing communities in need."
– Jordyn Brandsma